4.87
In-Home Skilled Nursing Care From Home Care Buffalo Inc.
No one plans in advance to acquire the help of skilled nursing care workers. Yet, sometimes a full-time caregiver is unable to give the proper help that those in need require. That's when it's time to entrust the health of your loved ones to the caring hands of nursing experts.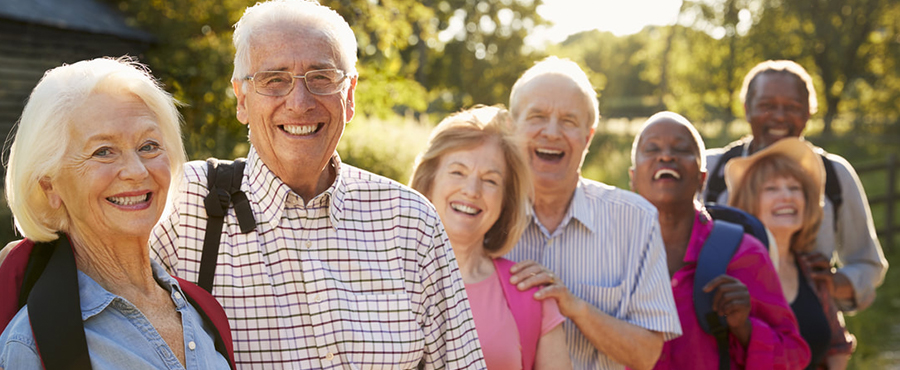 In-home nursing care is a service that is gaining popularity every year, and there are several reasons for this. The most important trend is that life expectancy is increasing, which means that more and more people live into old age. Unfortunately, not all of them are able to care for themselves independently, and in those cases there is a need for an assistant who will prepare meals, do household chores or go shopping.
Skilled nursing care in the home includes the provision of nursing home services in the comfort of your own house. Nevertheless, care facilities differ. Nursing homes provide around-the-clock skilled care, and the chief doctor can be considered the legal guardian of their elderly patients. As for in-home qualified nursing care experienced specialists provide temporary services for patients experiencing trauma, illness, or any other kind of health problems. The staff of skillful medical care providers includes:
A physical therapist helping a patient to regain physical strength and solve balance issues;
A speech pathologist providing a patient with assistance in restoring their ability to communicate (often after a stroke);
An occupational therapist helping a patient to become self-sufficient again, performing personal care tasks like eating, dressing, bathing, etc.
Private Nursing Care By HomeCareBuffalo: An Individual Approach to Your Necessities
There are over one hundred long-term care nursing homes in the area of Buffalo, Erie and Niagara Falls. These healthcare facilities represent legal, licensed organizations operated and supervised by the Department of Health and Human Services. The residents of nursing homes follow a daily routine, which means they live and receive treatment within the walls of these facilities. But this option is not suitable for everyone.
However, you do not have to search for "nursing homes near me" anymore, as we will gladly offer you our help. Our team of qualified caregivers includes only certified medical workers and trained care providers. Private nursing care is a vital part of in-home care services since many patients are senior adults experiencing health issues. Our responsive caregivers will not only surround you with comfort and compassion but also ensure that you receive high-quality medical assistance from licensed health workers 24 hours a day.
Nursing Care: What You Should Know
Does Medicaid pay for nursing care in the home?
Understanding Medicaid benefits is highly important. This program covers the costs of nursing home services for those who have a low income level and do not possess sufficient funds. Medicaid assistance consists of paying the full cost or partially paying for the services of long-term care nursing homes. Medicaid will cover the expenses of the patient's home health care, because of patient's low income. However, you should remember that not all institutions in the USA accept this method of payment.
Can I use Veteran benefits to obtain nursing care in the home?
Most veterans suffering from service-related disabilities that prevent them from being employed or have adverse effects on their overall wellbeing can count on their Veteran benefits. Those who particularly need rehabilitation, require respite or long-term care, and have a low income are generally eligible for specific nursing homes for veterans.
How do I pay for nursing home care with Social Security?
Since Social Security benefits are credited directly to the settlement account, a person can pay for his/her nursing home care by using a check from his/her bank account. Social Security is considered a separate income item besides Medicaid help and is regarded as one of the key factors in determining Medicaid eligibility to pay for respite or long-term care.
What is comfort care in a nursing home?
At some point in medical treatment, doctors may realize that the medication is no longer helping the patient. In this case, they inform the family and suggest the comfort care option, which means that the medical staff will focus mainly on caring instead of curing, doing everything they can to alleviate the patient's suffering.
Want to Become a Part of Our Company? Join Our Nursing Care Team
Buffalo Home Care is constantly looking to expand its professional team of home care and assistance experts, and we would be happy to welcome you to the family. To apply for a job, please make sure to check whether you are eligible to provide this kind of service and file the following data with us:
Resume/CV
Cover letter
NAHC certificate (optional but recommended)
LVN/CAN certificate (optional)
Are you ready to order the services of a nursing home care now?
If you or your loved one are in need of a nursing home care, feel free to order the service from Buffalo Home Care to receive the qualified and timely support of true professionals.
LEARN MORE ABOUT CDPAP
OTHER SERVICES
Subscribe to blog updates