4.96
What is the CDPAP Program?
CDPAP stands for the Consumer Directed Personal Assistance/Attendant Program, which allows the elderly or incapacitated individuals to get a personal care assistant covered by the government. CDPAP is an initiative by New York State, so only residents of this state may qualify for this coverage. The benefit of CDPAP is that home care recipients maintain their independence outside the context of institutional care where the agency assumes full responsibility for them. However, the main eligibility criterion for CDPAP is the ability to provide directions for the personal assistant or having someone who can direct them. In other words, the CDPAP program allows consumers who are eligible for its coverage (or their responsible caregivers, or legal guardian) to hire, train, and dismiss their own home care workers. The CDPAP is financed under the Medicaid program.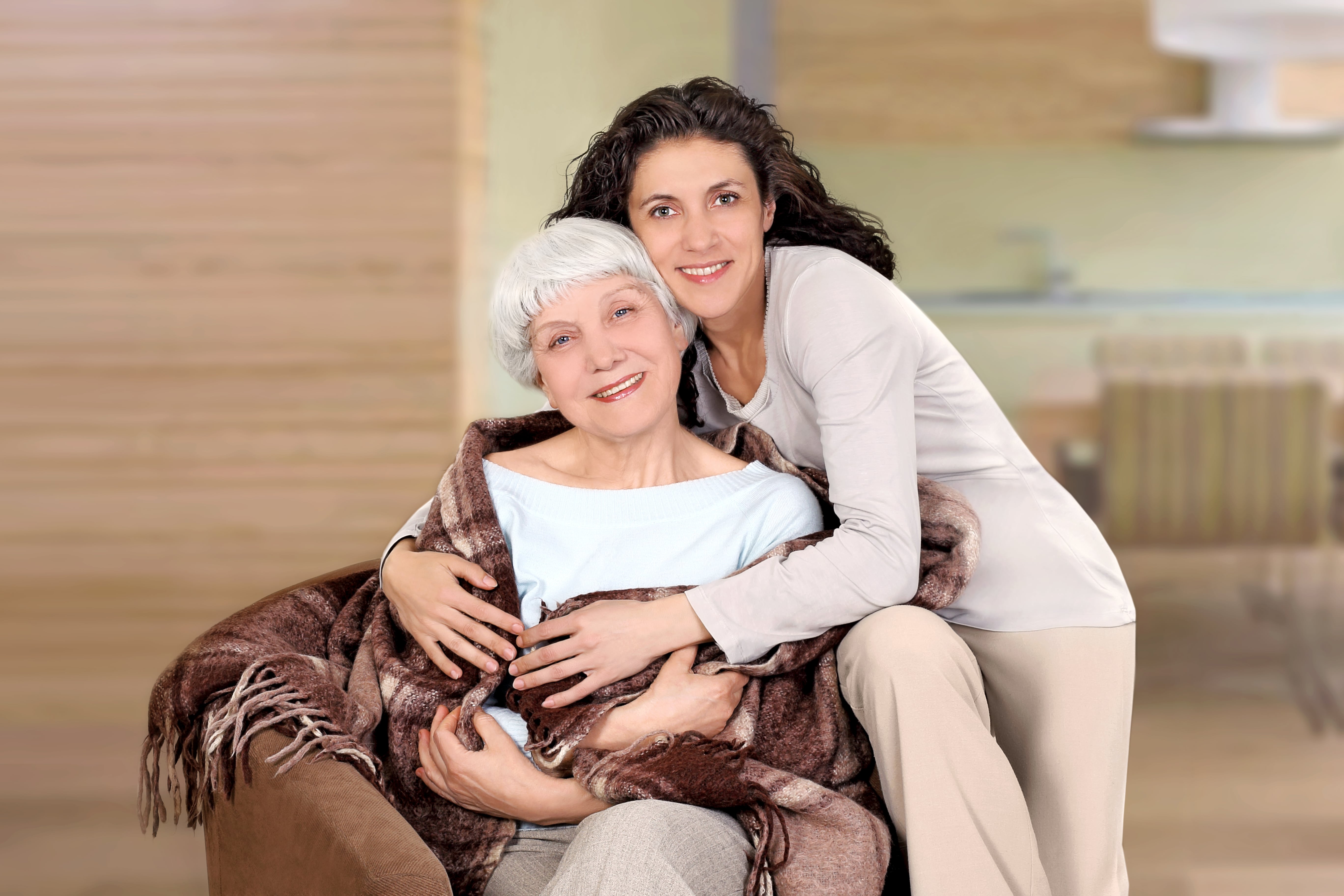 CDPAP emerged as a result of massive calls for a shift of focus towards client-centered care when it comes to home care or personal assistance for the elderly or disabled. While being left to the discretion of the state or healthcare providers in terms of decision-making about aide selection, clients were displaced from the process of care, with their voices not heard and needs not met. The call for change was initiated in the 1970s and culminated in the establishment of the Patient Managed Home Care Program in 1992, renamed CDPAP in 1995. Since then, CDPAP services have been immensely popular among recipients of home care, and the number of CDPAP beneficiaries increases every year.
Services available under the CDPAP vary but most generally include skilled private duty nursing services, personal care, and home health aide services delivered by paraprofessional aides, as well as a coordinated plan of combined services (in case the client requires the long-term home healthcare program). More importantly, CDPAP allows clients to hire their close relatives to provide home care and support, which is compensated by the state. In such a way, even if relatives of clients have to quit their job to provide adequate life assistance to their loved ones, their efforts are covered financially. Due to CDPAP, individuals experiencing life-changing, chronic health conditions may now entrust their personal care to people whom they know well and whom they trust, which contributes to quality of care, strength of the client-caregiver relationship, and the client's quality of life.
How Does CDPAP Work?
While in most cases individuals requiring assistance with daily tasks have little control over choosing their personal assistant, CDPAP is a beneficial alternative which allows them to choose a personal aide to perform certain skilled tasks. Once the client qualifies for CDPAP, the respective state authority examines their individual needs and determines the number of the aide's working hours that the state will cover with Medicaid funds.
Using CDPAP for Yourself
If you experience a serious health condition and require assistance, it's always better to engage someone you know and trust in the home care and support. This is what CDPAP allows – providing quality care for your loved one while not needing to sacrifice your jobs and putting your family's financial wellbeing at risk.
Can I Get Care through CDPAP?
All residents of New York State have the right to claim CDPAP coverage.
The first step is undergoing an assessment by a state nurse who visits the patient's house and conducts an assessment of his/her personal care needs.
Based on that evaluation, the number of CDPAP-compensated hours is determined for the particular patient, and the patient may choose the caregiver based on the coverage amount. Once the caregiver is selected, CDPAP representatives visit the patient to enroll him/her into the program.
After all these formalities are complete, the patient starts receiving home care from his/her trusted caregiver whose hours of work are adequately compensated with Medicaid funds.
Please also take a note of the following CDPAP requirements:
Eligibility for New York State Medicaid;
Receiving (or being approved for receiving) personal care services by the Department of Social Services;
Being medically stable and self-directing;
Wishing to make personal care management-related choices or having a legal guardian willing to do that for you.
Using CDPAP for a Loved One
Besides covering your personal assistance needs, you may also use CDPAP to hire your loved ones to provide support. The patient's siblings, children, relatives, friends, and neighbors can become his/her personal assistants with their services covered under CDPAP.
How to Become a Paid Caregiver for a Family Member
If your loved one requires continuous personal assistance and support and is eligible for the Medicaid program, then you can apply to be his/her paid caregiver. The main eligibility criteria for becoming a CDPAP-covered caregiver include being at least 18 years of age and living in New York State.
However, you should keep in mind some considerable exceptions: If your family member is incapacitated and cannot make autonomous decisions and you are his/her responsible legal guardian, then you do not qualify to become his/her paid caregiver. Moreover, you cannot be a paid caregiver of your legal spouse and cannot be the caregiver for your child under 21 years old.
How to Get Started with Homecare Buffalo
CDPAP is a complex program with numerous intricacies, so navigating through it may be hard. The expert team at Buffalo Homecare is here to assist you in every step of claiming CDPAP eligibility and getting your personal assistant covered under the program.
Why Choose Us?
Buffalo Homecare is a reliable provider of personal assistance and home care covered by CDPAP, and we are an agency with a solid reputation and a proven track record of servicing clients in compliance with the top standards of quality care. If you work with us, you can always count on:
Having all tedious enrolment paperwork done for you;
Consistent monitoring of timely and correct caregiver reimbursement;
Quick replacement of caregivers if necessary.
Our legal experts also keep current with the recent legal changes and regulations related to CDPAP, ensuring that you always remain updated about your entitlements and receive full, proper care from medical professionals and dedicated aides.
CDPAP Application Steps
The initial step of applying for CDPAP is filing an application form. Once the form is registered, a physician, a physician's assistant or a specialist assistant registered in compliance with the NYS Education Law conduct the patient's medical examination and submit the physician's order to social services within 30 calendar days of the examination.
After the physician's order is received, social services designate a social services professional to conduct a social assessment of the patient's condition and situation, including:
The applicant's perception of their circumstances and preferences;
An evaluation of the applicant's ability and willingness to enroll in CDPAP;
An evaluation of the contribution that informal supports may render;
The extent of informal supports' involvement, motivation, and ability to assist the applicant;
The acceptability of informal supports' involvement in the daily personal care of the applicant.
Besides that, Social Services also conduct a nursing assessment aimed at reviewing and interpreting the physician's order, establishing the primary diagnosis, evaluating the patient's medical condition, determining personal care tasks and special medical equipment requirements, evaluating the applicant's willingness and ability to self-direct the aide, and developing the CDPAP Plan of Care.
The final stage is authorization of consumer-directed personal assistance in compliance with the applicant's plan of care.
Program Benefits
The benefits of using CDPAP are enormous. First, you get the full freedom to choose the caregiver you wish to work with every day. Unlike many other government-covered programs that provide assistance to the elderly or disabled care recipients, CDPAP recognizes the consumer's right to choose a caregiver, which removes the problem of limited control and decision-making. Second, CDPAP recipients are in the beneficial position of having the personal care efforts of their loved ones adequately reimbursed by the state. Thus, if, for instance, the patient's parent or child must quit their job in order to assist the patient with daily living activities, the family's financial stability and well-being will not be compromised.
Am I Eligible for CDPAP?
Determining your eligibility is the primary step toward claiming CDPAP coverage. According to the New York State Department of Health, eligibility criteria for CDPAP include:
Eligibility for medical assistance;
Eligibility for long-term care and services that a certified home health agency may render (e.g., long-term healthcare programs and AIDS home care programs) or for personal care services or private duty nursing services;
Stability of your medical condition;
Being self-directing or having a legal guardian able to direct your personal assistant in a due manner;
Need for partial or full assistance with one or several personal care tasks, skilled nursing tasks, and/or tasks that a home health aide may perform;
Willingness and ability to act as the self-directing consumer (or having a designated representative who can do this for you);
Participation in the assessment and reassessment processes.
FAQ
Can I be a caregiver? Under the official definition of the Consumer-Directed Personal Assistant, this may be any adult providing personal assistance to the CDPAP recipient under the consumer's instruction and supervision. Anyone including the patient's relatives or close friends may become his/her caregiver except for one's legal spouse and designated representative (legal guardian).
How much will I get paid? The hourly rate for CDPAP personal assistance is established within the range of $11.10 and $15 per hour of regular work, while overtime hours spent with the CDPAP recipient are also covered at the rate of $19.50-$22.50 per hour. Check the exact rate of coverage in your county's CDPAP agency. Residents of New York City and the surrounding area are also eligible for a number of free health benefits.
Who can be a caregiver? There are no requirements for the caregiver's training or certification, so virtually anyone whom you trust and wish to see as your personal daily assistant may become a CDPAP-covered aide. This also relates to all friends and family members of the patient eligible for CDPAP, except for their legal spouse and legal guardian (the person assuming full legal responsibility and makes decisions on behalf of the incapacitated individual).
How will CDPAP pay me? CDPAP releases payments to all registered personal assistants every Friday. The payment is made to their personal bank accounts. Caregivers without a bank account receive payments with the help of free pay cards or checks.
How do you become a CDPAP provider? Any personal care agency provider in New York State may apply to become a CDPAP provider. To do so, one has to contact the local department of social services (LDSS) and discuss the possibility of completing the CDPAP provision contract. Once the contract is completed, the agency is bound to follow the guidelines delineated in 98 OCC LCM-003. Moreover, the provider should contact the Bureau of Long-Term Care Reimbursement and open a Health Provider Network (HPN) account there. Once the CDPAP services are rendered by the agency, it files financial reports in its HPN for reimbursement. Only agencies that are Medicaid providers may qualify to become CDPAP providers. The ID of the Medicaid provider may be received from the Division of Medical Review and Provider Enrolment.
I have Medicare, is that enough? Medicare does not provide CDPAP coverage, so it is not enough to qualify for CDPAP. You may be eligible only if you are enrolled in both Medicaid and Medicare. Then you qualify for the Managed Long-Term Care Plan as a dual-eligible consumer. Medicaid is a state-sponsored program which covers medical expenses for low-income U.S. citizens who cannot afford to pay for such services.